From February 14, 2020 19:00 until February 15, 2020 00:30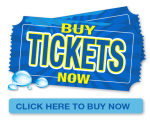 After a very successful First Annual Bay Area Latin Jazz Festival (held on August 17, 2019 at Rowell Ranch in Castro Valley), Montuno Productions is happy to announce a new festival-related concert series, starting with our upcoming St. Valentine's Day Concert, a celebration of love and friendship.
The event, planned as a classy, old-school dance concert reminiscent of Old San Juan's Casa de España concerts in the '70s and '80s, will feature three great salsa bands, including Edgardo & Candela, Latin Rhythm Boys, and Montuno Productions All-Stars Salsa Orchestra (with multiple Grammy Award recipients having won over 20 awards among them for past projects).
And what better place for a concert like this than the majestic 7,500 square-foot California Ballroom, featuring high gold leaf ceiling, a large stage with curtains and spotlights, and a sizable and smooth dance floor. "An invitation to this impressive Art Deco landmark — just a few blocks from picturesque Lake Merritt — is an occasion to look forward to."
Keeping with the idea of presenting a very memorable and fun concert, Montuno Productions is also organizing three friendly competitions: Best-dressed couple; best poem about love and friendship; and best photo (evoking love and friendship). Winners in each category will be awarded $125.00 for each entry; they will be announced on the night of the concert by the event's MC & DJ, Luis Medina.
(Rules and procedures for participating in these competitions will be announced in the coming days).
The event will also inlcude Puerto Rican food vendors...
Admission:
Early Cupid (Early bird) - $20.00 (for a limited time)
General Admission - $25.00
VIP / Reserved Seating: $45.00 to $55.00
Video Promo
Click here to purchase tickets online